Our handcrafted ten-sided hand drums are made from beautiful Cherry, Walnut, and Mahogany hardwoods. Deca Drums are crafted in 12 and 10 inch versions, both offered with and without internal snares allowing players to create an almost infinite amount of percussive possibilities! Due to their compact size these instruments are extremely versatile, and can be played not only with your hands, but with brushes and soft mallets as well. This is the perfect drum for the traveling musician.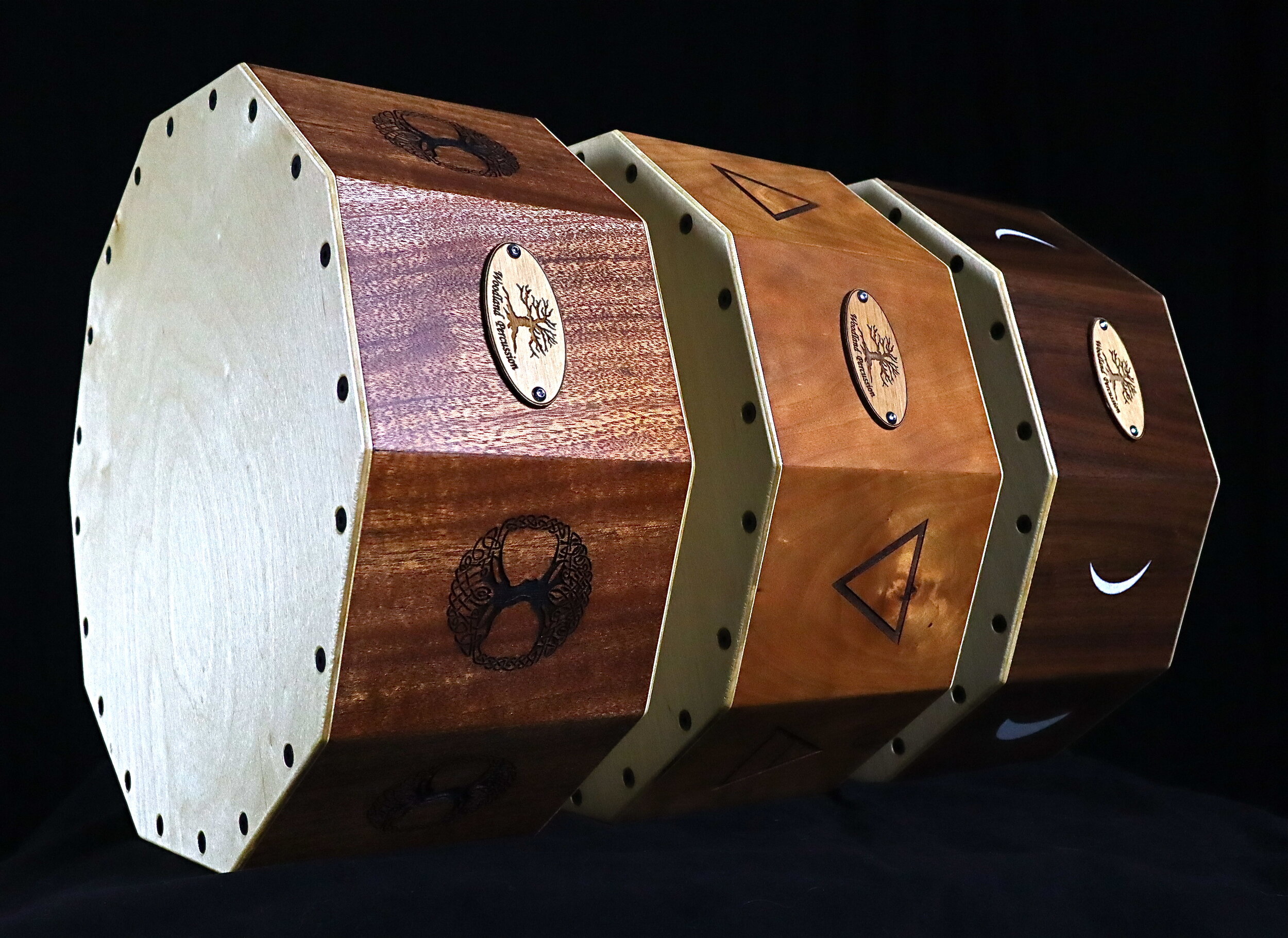 We now offer custom pyrography designs, as well as natural crushed stone and crystal inlays on all of our Deca Drums. Here are a few examples of our own designs you may choose from, or we will be happy to work with you in creating an original design of your own!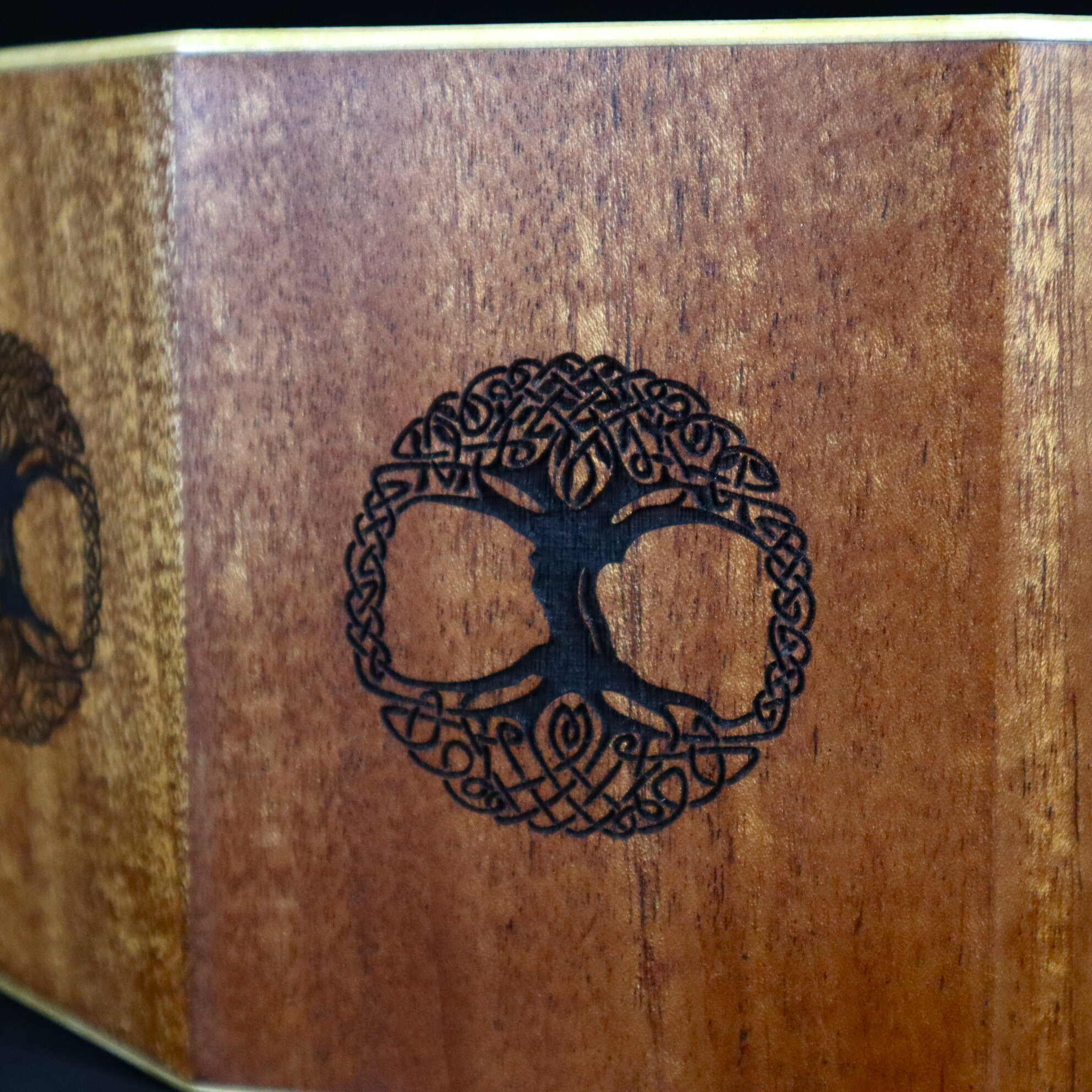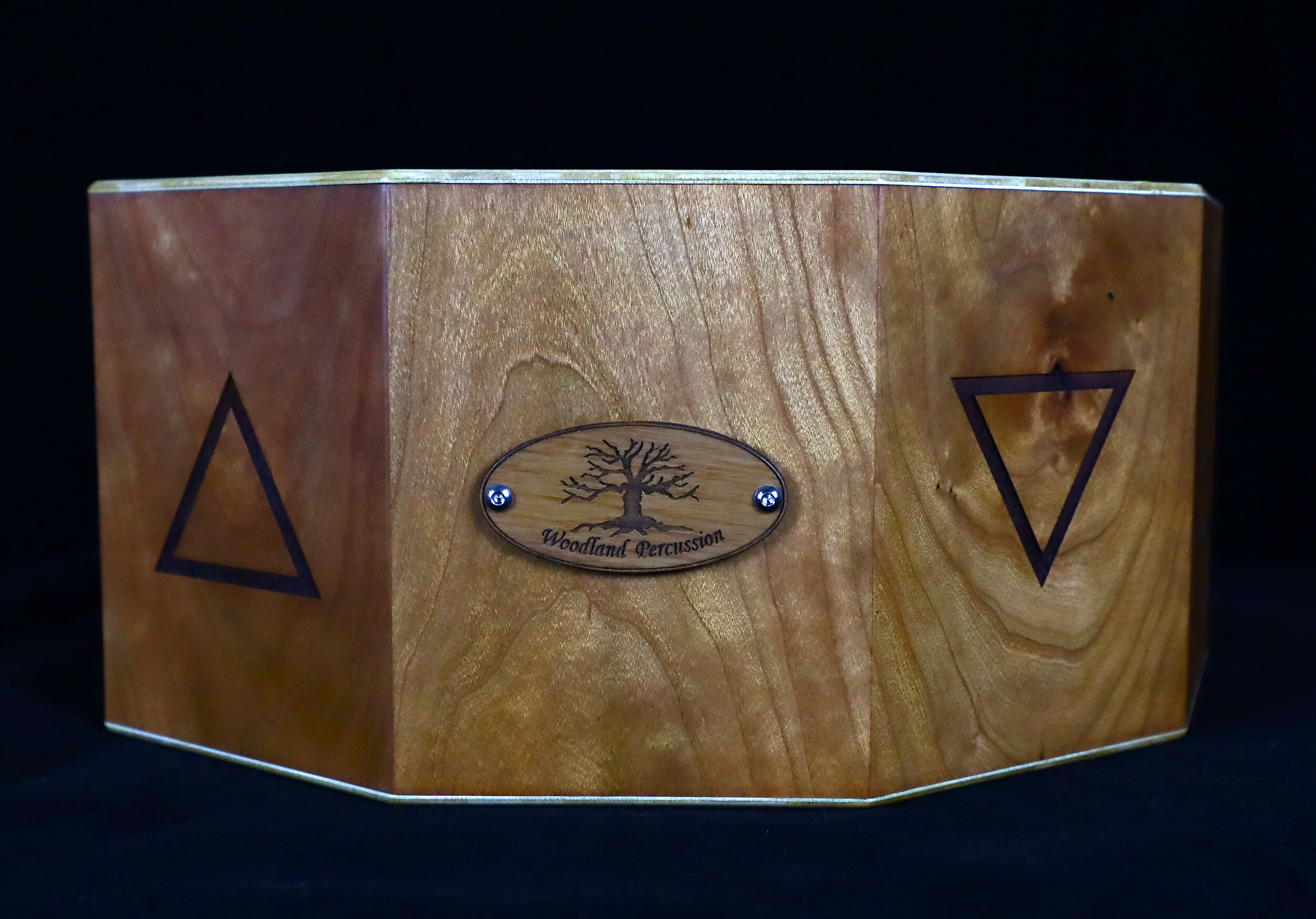 stone and Crystal Inlays
We are now able to incorporate inlaid stones and crystals into our designs. Our stone inlays are meticulously created using finely ground natural stones that are then sanded to a polished appearance. As with all of our Deca Drums, we finish them with an environmentally friendly mixture of natural oils to both protect and enhance the beauty of the wood.
When choosing your stone(s) we recommend using the following combinations to achieve the best color contrast.
Mahogany - Malachite, Azurite, Howlite, Turquoise, and Chrysocolla

Cherry - Malachite, Azurite, Obsidian, Howlite, Turquoise, Sugilite, Lapis Lazuli, Chrysocolla, and Red Coral

Walnut - Howlite and Turquoise